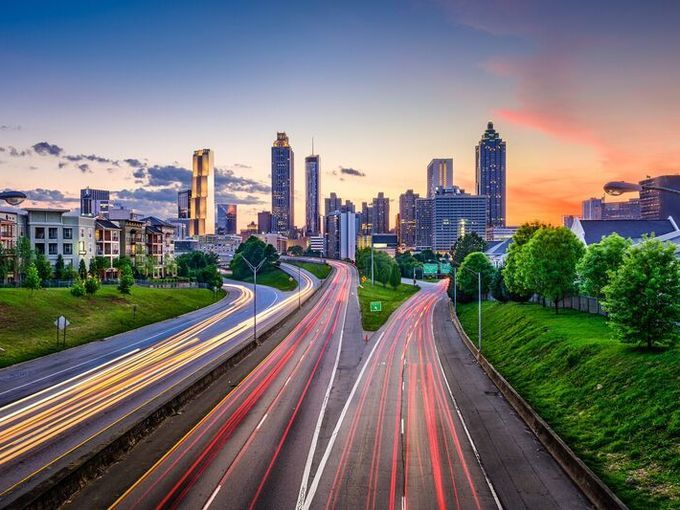 Atlanta is not only Georgia's largest city but also one of the country's largest airport hubs and a popular destination for those seeking to have a city break. So, what can you do here? Why should you travel to this city? These are questions every other traveler asks whenever they hear someone talk about a given destination. Of course, every person usually has their preference when it comes to traveling. Atlanta is known for being home to world-class museums, luxurious mega-malls, major sporting events, Civil War lore galore, and a sizzling food scene. From history lovers to sports-enthusiasts, this city has everything you'd want to explore and experience as a traveler. If you're still wondering why you need to travel to Atlanta this year, here are some of the reasons.
The Story of Civil Rights
Everyone has at least read or heard about the Civil Rights Movement and its history in fighting against segregation in the United States. What you might have never known is that Atlanta lies at the heart of this movement. Let's just say this is the city that has significantly contributed to and guided the progression and advancement of the human rights across the United States and the entire world. If you're a history lover, you must visit the National Center for Civil and Human Rights in Atlanta. There's also the Martin Luther King Jr National Historic Site where travelers visit to explore the Freedom Road Exhibit.
Atlanta is a City of Nature
In addition to learning history, travelers come here to explore the numerous parks in Atlanta. You'll find one of the world's biggest aquarium here. If you also want to learn more about conservation, there's a zoo in Atlanta that entirely focuses on that area. The Georgia Aquarium features thousands of sea animals while Atlanta's Zoo is home to hundreds of different animals.
City Pit Shops
Some of us simply want to visit a place where we can enjoy live music and shop in vintage clothing shops while exploring diverse areas. If you belong to this group, you better add Atlanta to your travel list. Atlanta not only has beautiful areas to explore but is a city characterized by quirky fun and lots of adventurous activities. Two places you must visit here are the East Atlanta Village and the Little Five Points. You may also consider spending some time in downtown Decatur where you'll find local outdoor events and great food in restaurants.
Tasty Goods
Who wants to visit a destination where they can't even find a barbeque market with burger stands and pizza shops? Atlanta is one of those cities where you'll find something for everyone. From steakhouses to oyster bars and five-star restaurants, this city will take care of all your needs. One site you must visit is the Atlanta Food Truck Park where locals and travelers come together to explore the local art, experience local food and drink, and also pick up fresh produce from the locals. When it comes to entertainment, the city features a vibrant nightlife culture which includes comedy clubs, live music venues, and nightclubs.